The GSEF Regional Policy Dialogues are organized to promote the exchange of knowledge between policy-makers and key SSE actors. RIPESS has participated in both dialogues with the objective of contributing to the promotion of SSE and bringing the vision of local SSE projects to international fora.
Written by Alfonso Cotera (RIPESS LAC) and Drazen Simlesa (RIPESS EU)
Latin America and the Caribbean
Policy Dialogues are set up as a debate and networking space where participants are looking for peaceful and inclusive societies for sustainable development through the SSE. On December 3rd, RIPESS LAC participated in the first Policy Dialogue on SSE in the Latin American and Caribbean Region. The event was co-organized by GSEF and the Organization of United Cities and Local Governments (UCLG) during the 19th Conference of the International Observatory of Participatory Democracy (IOPD) to be held in Iztapalapa, Mexico.
As RIPESS Latin America and the Caribbean representative and moderator of the RIPESS LAC advocacy working group, I spoke in one of the sessions to offer a perspective of the actors of the LAC SSE.
The event aimed to achieve a better understanding of the role of the SSE in current development frameworks; create networks with new members and potential partners in the Latin American region and promote SSE and its important contribution to the SDGs localization and achievement; provide a space for debate and mutual learning of experiences towards sustainable and inclusive local development through SSE; and promote the upcoming GSEF2020 Mexico City.
Europe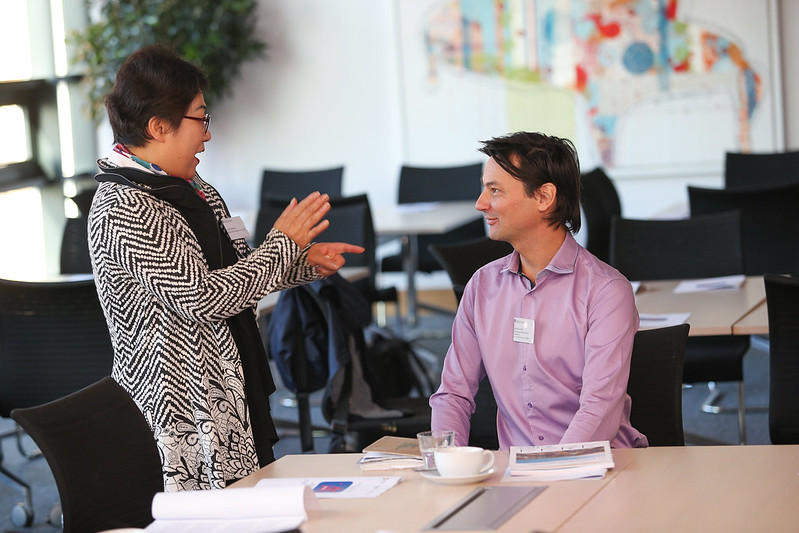 RIPESS EU joined 3rd edition of the Europe Policy Dialogue organised by Global Social Economy Forum (GSEF), our long term partners and collaborators. This year Dialogue took place in Liverpool, United Kingdom, 18-19 November 2019, around the theme 'Building diversity and inclusion through the social and solidarity economy'. There were a rich and open debate around main theme with focuses on three main topics:
Local governments advancing approaches for genuine inclusion
Moving beyond inclusion through innovative work-integration practices and policies
Social and Solidarity Economy: a driving force in enabling diverse future leaders
As RIPESS EU we presented our work based mostly on third topic, but of course with connection to all important SSE areas. Regarding the location of this year GSEF event, it was organized in partnership with the Liverpool City Region Combined Authority (LCRCA) and the University of Liverpool. And they were quite amazing hosts.
The day after the conference they organized a magical SSE practice tour across the city. Which was a good case, since Liverpool City Region has a dynamic and vibrant SSE scene where they employ over 40,000 people in SSE the sector organizations. We were visiting Kuumba Imani Millenium Centre as a central place for community activism, Baltic Creative CIC a unique area for gathering start-up and creative industries with huge focus on ownership and sharing, and Homebaked Bakery and Community Land Trust, a place of so much inspiration, the best pie in the world and an amazing struggle against gentrification and speculative capital assault on land and houses.