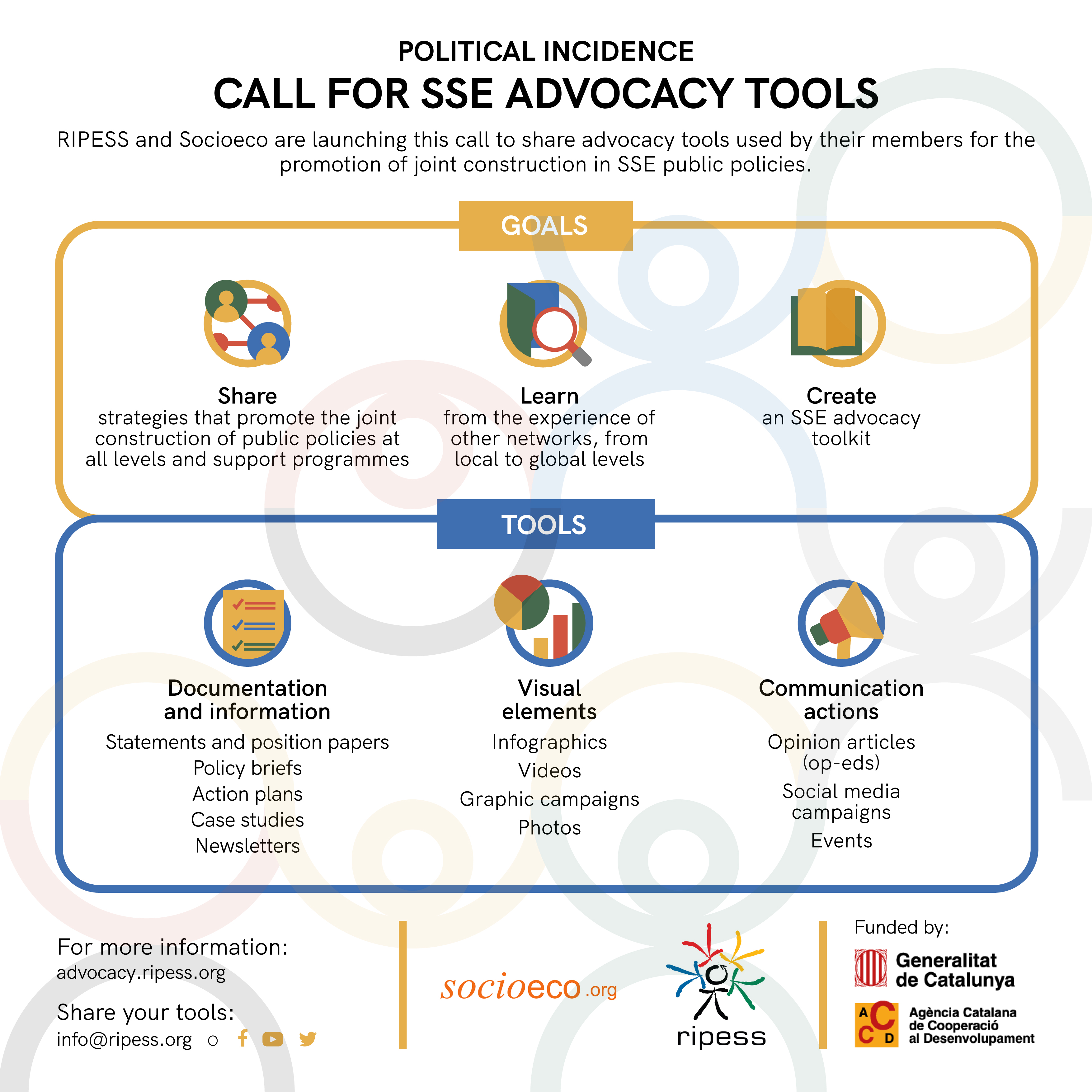 From RIPESS, in cooperation with Socioeco we have launched a worldwide call for advocacy tools used by SSE networks and other actors to contribute to the co-construction of SSE public policies.
The call has the spirit of creating opportunities/spaces to share SSE advocacy tools in order to ensure SSE networks beneficiate from the already existing experiences, and get inspiration from one another. It will contribute to the promotion of SSE and the co-construction of public policies via exchanging experiences and good practices from local, regional and national networks from around the world.
Therefore, if you have advocacy tools that you are using or you have been using, please do share them with us, so colleagues from SSE networks and actors can get inspired by your experience.
You can send them by email to info@ripess.org, and please get in touch with us if you require more information.
This call is made in the framework of the project "Advocacy for the promotion of SSE as a key strategy for achieving sustainable development (SDGs) in post COVID-19 situation", implemented by RIPESS and RIPESS Members and funded by the Catalan Agency for Development Cooperation (ACCD).
Find more information here